Bridging the gap between client and agency.
As agency search RFP consultants, we are facilitators and coordinators of the agency search and RFP process.
Let's get started!

Agency Search and RFP Services
It's not rocket-science, but it can feel like it sometimes! As agency search RFP consultants we organize and conduct comprehensive agency reviews, also called an "Agency RFP – request for proposals." If you need a new agency or to review the one you are currently working with – we can help you get that done!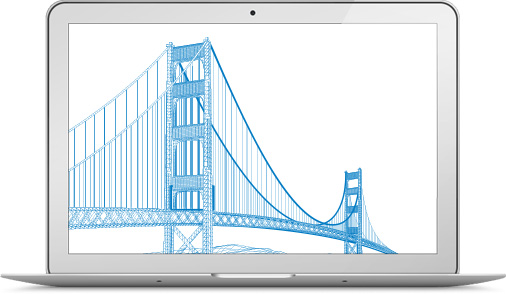 Our Task
As agency search RFP consultants, we bridge the gap between agency and advertiser to create long-term successful relationships which leads to fruitful advertising campaigns. We work in tandem with our client's procurement and marketing teams to help them secure the best agency and the most competitive campaigns and pricing.
Our Difference
Our difference is our flexibility & exposure to our network of agency-sources & industry leaders.
Dozens of agency reviews are managed by our teams each year. Each one is different. We are proud of our track record of success with our ability to adapt to our client's needs and timelines. Consequently, this always creates an individualized agency review each and every time. There's no "cookie-cutter" approach here with RFP Assistants!
Because we are fully capable to meet the goals and requirements of our clients, RFP Assistants truly becomes a part of our client's marketing teams. Our RFP Assistant motto – "Any RFP need. Any schedule. Any budget. We can do it!" Try to stump us with your RFP needs! We bet you can't!"
Finally, our RFP services build more cost-effective advertising & media buying programs for national-level advertisers like you. Our RFP/RFI processes optimize our client's media planning & spend through our buying power, our expertise in program negotiations, and in comparative analysis and comprehensive reporting. It's that simple!

We are not an ad agency – we help our clients find the right one.
At RFP Assistants, we know our client's procurement, advertising and marketing departments already understand agency RFPs and search processes. This allows us to work in tandem with our client's internal teams. We do not replace them. Our benefit lies in our objective-based, industry & media specific methodology for getting the job done quickly and securing the most advantageous program offers, agency services and cost savings for our clients.
Finally, another strength is our unique tiered databases of agencies that are all viable partners for our clients. This proprietary database of agencies of all disciplines has been built over our more than 14 years of operation. And we are constantly adding to this database. Our RFP services brings leading agencies to the table to vie for your business!  At every step you are the decision-makers in your agency search.
We do all the work in the RFP review so that our clients can choose the best agency to meet their specific advertising needs.

Some of Our RFP Services
Traditional and non-traditional media
Customer relationship marketing – CRM
Creative and branding
Digital marketing
Search – SEO & SEM
Social media and reputation management
Print and online business listings management
Incentive and loyalty program marketing
Home